Couch Cleaning Los Angeles
Do you have couches covered in expensive leather or fabric upholstery? You want to keep them clean to make sure they last for years. Carpet Cleaning Los Angeles provides professional cleaning services at prices you can afford. You want to protect the colors and designs that make your couch special.
In Los Angeles, couches are still indispensable to our lifestyle. We use them to relax on every day. Using our couch daily collects everyday grime and germs in the upholstery quickly no matter how careful we are. Throw kids into the mix, and it's time to call Carpet Cleaning Los Angeles to clean your couches. Hiring Carpet Cleaning Los Angeles lets you concentrate on relaxing or entertaining but not having to  worry about how the furniture looks. Every couch get a little dingy over time if it's not professionally maintained. We can make your couch show room clean.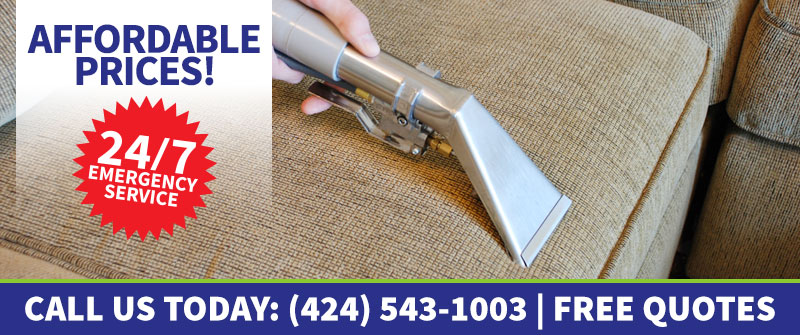 Carpet Cleaning Los Angeles technicians will clean your couch fast. Our professional equipment removes stains without damaging the upholstery or leather. After you call us our technician will give you an estimate following the inspection done first to find out the amount of soiling on your couch and they will wow you with our pricing.
The inspection results will determine the couch cleaning method  and solution we need to use. There is always a big difference between leather and upholstery. There's bigger difference between different upholstery fabrics. After you give us the go ahead, the  technician starts the stain removal and cleans your couch. The cleaning solutions we use are environmentally friendly and harmless to your couches fabrics and the environment. We guarantee it.
Carpet Cleaning Los Angeles is an industry leader for the cleaning industry in the Los Angeles area. You won't find better technicians in Los Angeles than our technicians. Our experience and services are better than what you find with other companies. Every customer is important to us. We guarantee all our work. Call us first for your couch cleaning in Los Angeles.